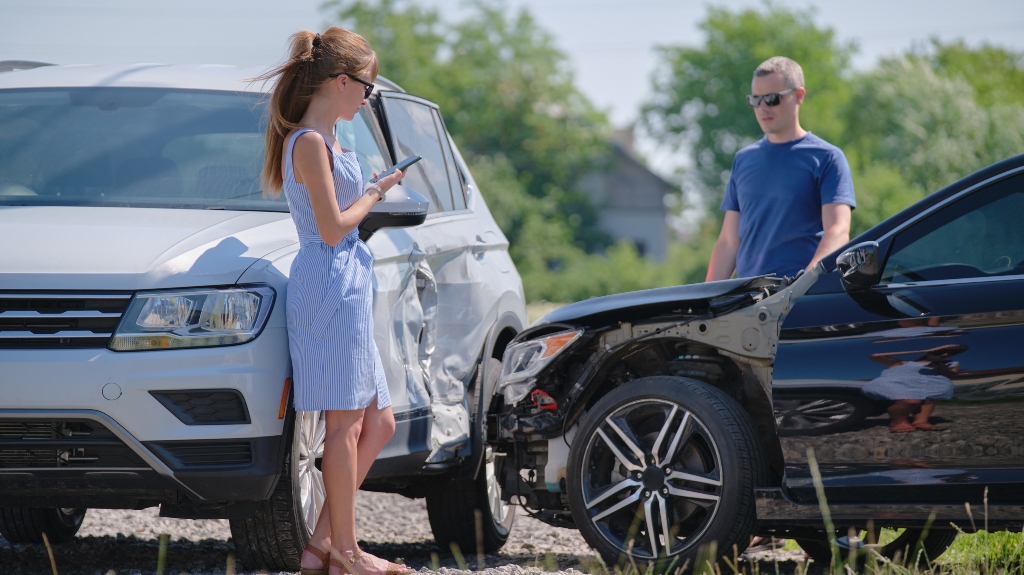 Suffering injuries during an automobile accident can be devastating. If you were injured due to the negligence of the other driver, you can pursue financial compensation for your personal injuries.
By asserting a personal injury claim, you seek compensation to pay for lost wages, medical bills, as well as pain and suffering. You may have spent months or years recovering from the injuries you sustained during a crash. It is important to understand every stage of the car accident settlement process.
The settlement process is much more complex than simply sending an insurance claim to the insurer of the driver who caused your injuries. Insurance companies will spend time investigating the accident and negotiating with your car accident lawyer.
If the insurance company does not agree to pay a reasonable settlement amount, it may be necessary to initiate a civil lawsuit and pursue litigation.
Some personal injury settlements are resolved sooner than others. Every accident is unique, and the facts specific to your accident will likely dictate whether your attorney can reach a quick settlement with an insurance company.
If you retain a knowledgeable California car accident lawyer, you can make sure that you are doing everything within your power to obtain a reasonable settlement to compensate you for your injuries and the expenses associated with your recovery.
Settlement agreements are signed by the insurance company and the injured party. The insurer is sought after to provide financial compensation for the injured party's injuries. Settlement agreements can save time, money, and court resources. 
A verdict is not the same thing as a settlement agreement. A settlement agreement may be signed before a complaint is filed or in the middle of litigation. Sometimes it can be beneficial to proceed to trial rather than settle a personal injury claim. Speaking with a knowledgeable personal injury attorney can help clients understand the benefits of reaching a settlement agreement.
The Importance of Information in Automobile Accident Settlement Agreements
It can be difficult to understand everything you need to do to be successful in pursuing monetary compensation for your injuries. You may still be recovering from your injuries, but this does not mean that you should wait until you are healed to begin working on your personal injury claim. The following are some of the steps you should take after suffering injuries during a car accident:
Inform your insurance company of the details regarding the automobile accident.
Provide a statement to the law enforcement officers at the accident scene. Also, file a police report after the accident.
Observe the area around the accident scene and search for surveillance cameras that may have recorded the accident. Call the businesses that may have video surveillance footage of the accident that caused your injuries.
Obtain the personal contact information of all witnesses who were not participants in the wreck.
Obtain the personal contact information of all passengers who were in your automobile at the time of the accident.
Obtain the personal contact information and insurance details of all other drivers who were participants in the accident.
Photograph the scene of the accident, and also photograph any property damage that occurred during the accident.
These important pieces of information will benefit you when you assert your personal injury claim against the responsible party. Also, seeing a physician as soon as possible after the accident will help you establish proof of your injuries. Even if you do not feel injured, you should visit a physician. An examination can provide you with details regarding your injuries and how to treat them. Traumatic brain injuries and whiplash may not produce immediate symptoms, and it is important to receive medical treatment for these problems as soon as possible.
The following are some of the long-term effects of traumatic brain injuries and whiplash:
Problems with concentration and sustained attention
Memory loss
Headaches
Document your injuries, any treatment you receive, and any medical care you undergo as you heal from your injuries. You may have many expenses associated with the medical care you receive. You should keep records of any surgeries you receive as part of your medical treatment. Also, make sure to keep records of all property damage to your vehicle.
It is advisable to obtain two property damage estimates from reliable professionals. These documents and records will help you obtain the most financial compensation for your injuries. Settlement negotiations often focus on the amounts contained in medical records and medical bills.
Notify the negligent driver's insurance company of the accident immediately, and make sure they are aware of the accident. You need to notify the negligent driver's insurance company that you have a personal injury claim and a property damage claim.
You do not have to give the negligent driver's insurance company a detailed account of the accident. You simply want to put the insurance company on notice regarding your personal injury claim and your property damage claim.
It is generally not a good idea for you to attempt to work on the claims process alone without the help of a personal injury attorney. Insurance company representatives will contact you and attempt to settle the claim, but it is important for you to understand that insurance companies will attempt to provide the least amount of financial compensation for your injuries.
A skilled automobile accident attorney can help you hold the insurance companies accountable. You should make sure that you receive the maximum monetary compensation for your injuries.
Contact the Saperstein Law Group Today to Schedule a Free Consultation
Retaining a personal injury lawyer can help you determine which parties may be liable for your injuries. A skilled personal injury lawyer can help you understand what you need to do to seek financial compensation for your injuries. Reach out to the Saperstein Law Group today to schedule a free consultation.