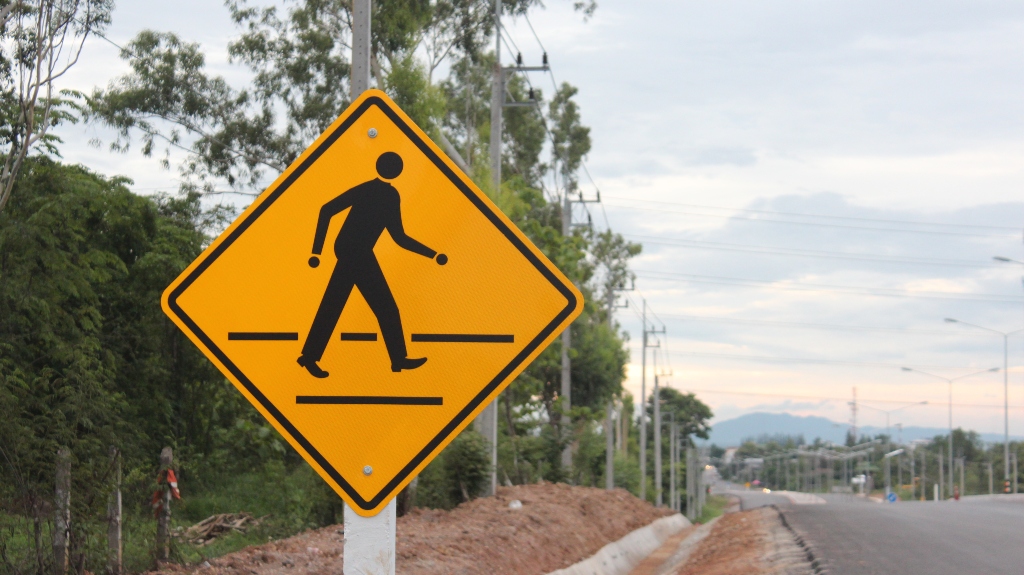 Pedestrians are not always the victims in pedestrian accidents. Sometimes pedestrians act in a negligent manner and cause accidents resulting in serious bodily injury or death. Understanding the specific circumstances of pedestrian accidents can help individuals avoid being involved in civil lawsuits.
Negligence and Tort Law
Negligence is a fundamental area of tort law. Nearly all tort law is concerned with civil wrongs, not criminal liability. Individual parties bring civil lawsuits, not the state. In criminal cases the party asserting the case is the state. It is important not to confuse civil liability and criminal liability.
The four elements of negligence are duty, breach, causation, and damages. Nearly every person who operates a vehicle or is walking in public has a duty of care. The duty of care is a fixed constant in negligence law. A person who breaches this duty of care by engaging in reckless or negligent conduct may cause another person to suffer injuries. These four elements must be satisfied for an injured party to recover financial compensation for their injuries.
Pedestrian accidents can be extremely complicated. Sometimes pedestrians step out onto a busy highway and cause a serious accident. However, a driver may be texting while driving and not see a pedestrian crossing the street. These cases have complex sets of facts that must be scrutinized carefully.
Personal injury lawyers can help pedestrians seek monetary compensation for their injuries. Typically, documentary evidence is used to build a case. A pedestrian may have suffered serious bodily injuries during a pedestrian accident.
The Most Common Types of Injuries Suffered by Pedestrians
Pedestrian accidents often cause victims to suffer serious bodily injury or death. The following are some of the most common types of injuries suffered by pedestrians:
Neck injuries
Lacerations
Disfigurement
Amputations
Bone fractures
Severe burns
Traumatic brain injuries
This is not an exhaustive list of the types of injuries pedestrians suffer during pedestrian accidents. The injuries a pedestrian suffers may sometimes be fatal. In these circumstances, the surviving family members of the decedent may file a wrongful death action. Speaking to a personal injury lawyer will help you understand more about wrongful death cases.
The Types of Damages Pedestrians May Claim in Pedestrian Accident Cases
Most accident victims who suffer injuries during pedestrian accidents may claim general damages and special damages. In some cases, injured victims may be awarded punitive damages, but punitive damages are not applicable in all civil lawsuits.
General damages concern more subjective losses, such as psychological pain and physical suffering. Special damages concern more objective losses such as medical bills and lost earnings. Punitive damages are awarded in cases in which the defendant commits conduct that is wanton, willful, and malicious. The court awards punitive damages to punish the defendant and to deter the defendant from committing the same egregious conduct in the future. 
The following are the most common types of damages an injured victim may claim in pedestrian accident cases:
Medical bills
Lost earnings
Lost earning capacity
Pain and suffering
Emotional distress
Loss of enjoyment of life
These damages are often calculated using documentary evidence such as medical records and pay stubs.
Contact Saperstein Law Group Today to Schedule a Free Consultation
Contact Saperstein Law Group today to schedule a free consultation. We can help you with every aspect of your personal injury case. Our lawyers have years of experience representing clients in personal injury cases. Call us today to learn more about the legal services we offer.